---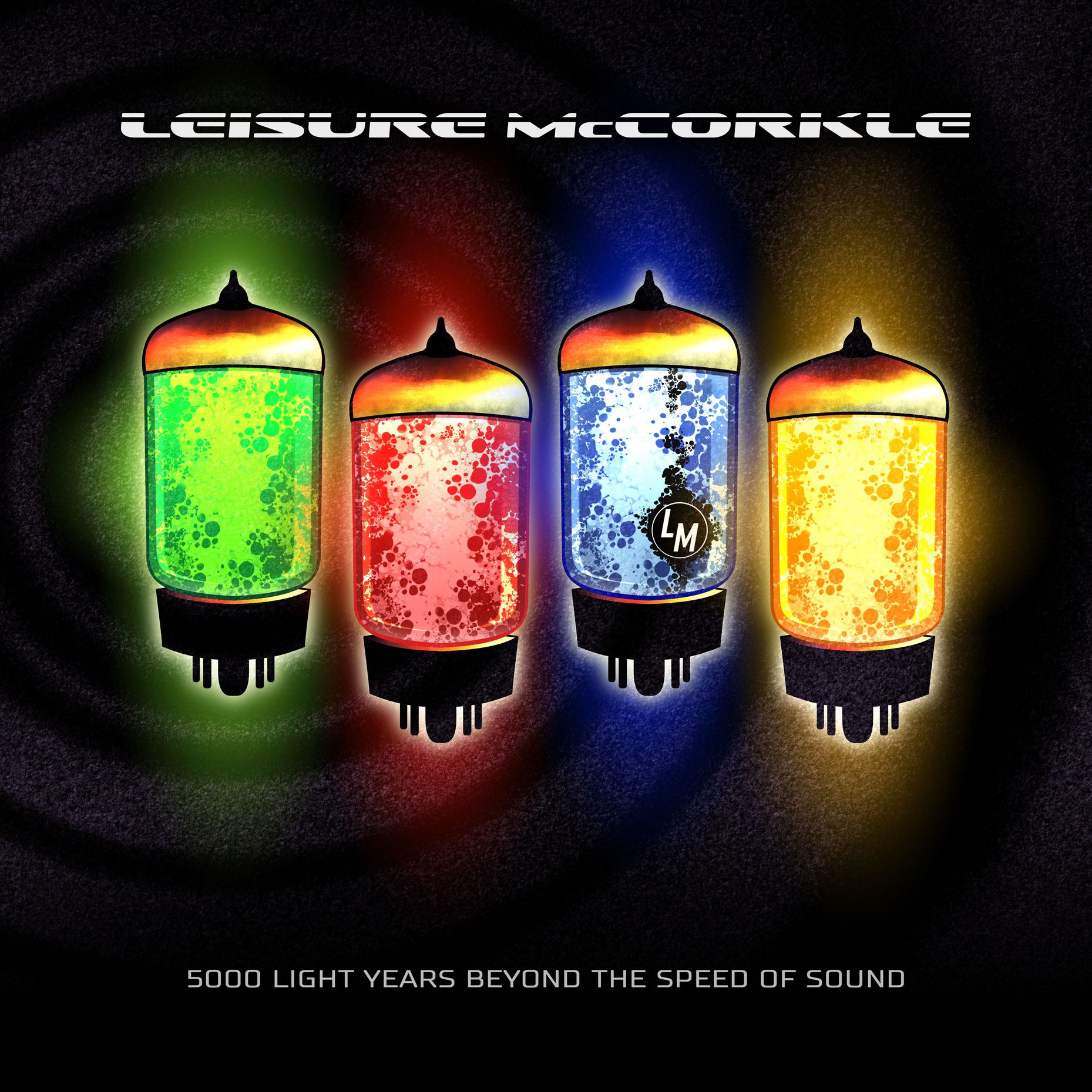 5000 Light Years Beyond the Speed of Sound
5000 Light Years Beyond the Speed of Sound (2016/17) (Nappystar Chocolates). Produced by long time collaborator and bass player "Big" Mike Mitschele, 5000 LightYears finds the classic full Leisure McCorkle band back at what they do best – making fantastic hook filled pop songs. Although clearly influenced b early Americana college rock and British alternative/Manchester/shoegazer styles, this full album marks a return to the art of emotive songwriting and clever lyrics. Leisure is currently on tour with the band solo in America and Europe to promote the album. It is available at live shows, and on iTunes and other digital music services.
Buy Now!
---
Performed live at Gaslight Studio & Lounge in St. Louis, Missouri
December

2023

Mon
Tue
Wed
Thu
Fri
Sat
Sun

10

Goldie's CLT post panthers

•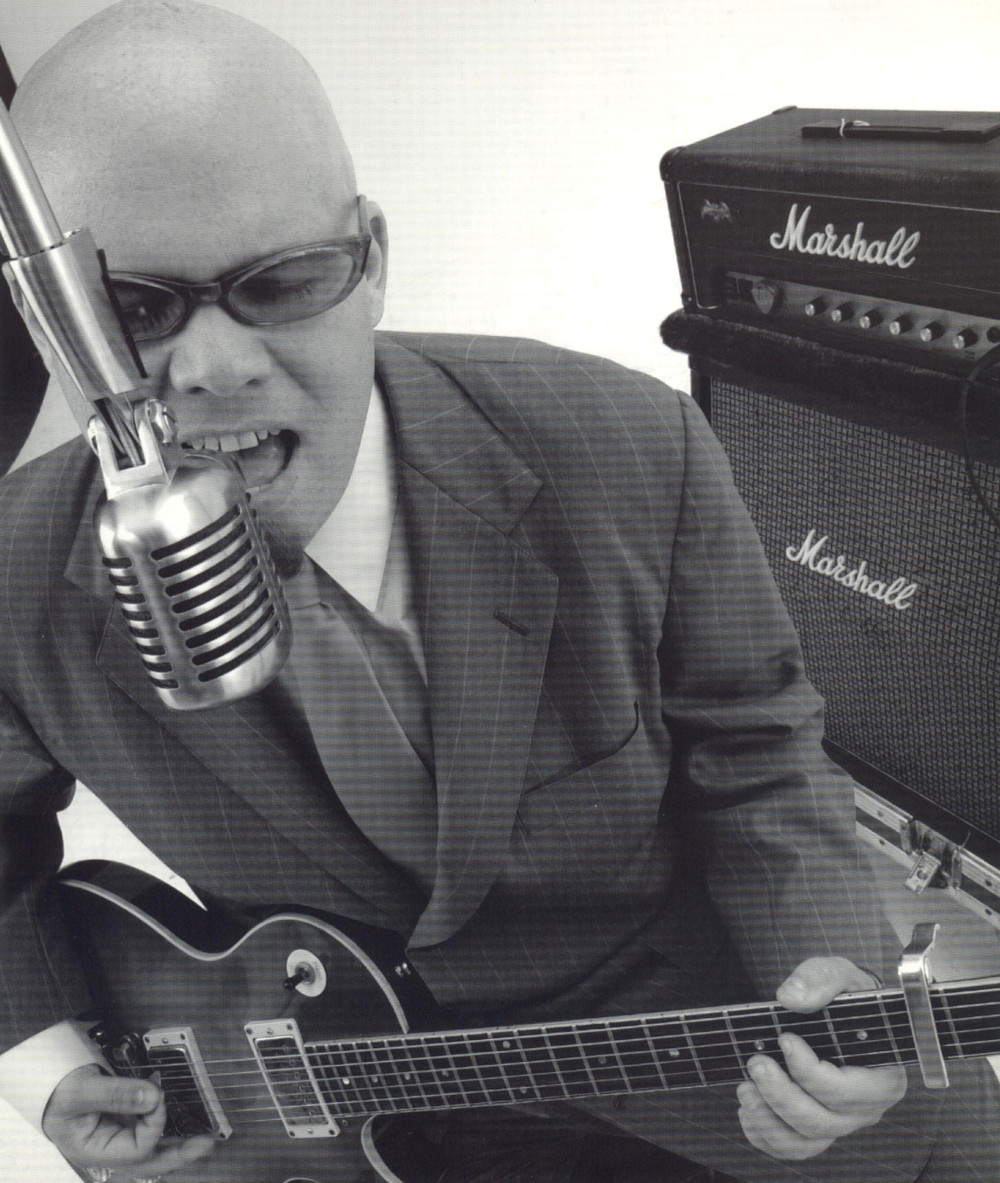 For Leisure McCorkle—the band, the man —life is about not standing still. The nomadic alt-rocker is a student of the journey. Each mile yields another lesson, story, or a meaningful moment with an old buddy or a new friend.
Leisure goes from city to city and country to country processing moments in motion like an intellectual, emotionally engaged troubadour. You could say he is something of an anthropologist, and you'd be right. Leisure is a cognitive and evolutionary anthropologist with his guitar and without it.
His latest travelogue—the album 5000 Light Years Beyond the Speed of Sound, to be the inaugural release on his own imprint, Nappystar Chocolates—is a landmark release. It features Leisure McCorkle's classic lineup reunited on record for the first time in 17 years. It also showcases a new artistic vista for Leisure, finding him exploring a quality of mournful melodicism reminiscent of 1980s British new-wave/dark-wave within his signature rousing hook-laden alt-rock.
 "My music is really about a journey of the 'workingman's musician.' Each album is concerned with giving a different portrayal of living on the road and around the world as a musical artist, collecting the philosophical and emotive thoughts of human behavior," he says phoning in from the road where he's already racked up 8,000 miles. "I want the music to be about experience rather than commodity."
Leisure's aesthetic is instantly familiar, broadly resonate, and genre defying. He pens smartly written pop brimming with thoughtful lyric conventions like alliteration, unexpected turns of phrases, and fresh meter schemes. His work in this realm recalls the emotive, clever, and sophisticated songcraft of Elvis Costello and Joe Jackson. He also injects scruffy alt-rock, punk grit, and anthemic vulnerability into the mélange.
Lore has it that Leisure earned his moniker because the neighborhood kids sensed his free spiritedness. They were onto something. "I knew at 14, I wanted to drive around and play shows. I came from a punk rock DIY scene, and, over time, forged my own niche," Leisure says. "At this point, I'm like a mid 20th century bluesman that gigs every day of the year."
His endless itinerary has taken him through the wilds of punk rock, where he earned a cult following with pioneering pop-punk band Misguided Youth (pre Green Day), and through exploring the majesty of the groove with Funkenstein. However, he's best known as the driving force behind Leisure McCorkle. The group's classic lineup features bassist Big Mike Mitschele, bass (formerly of the Sire/Warner Brothers band Jolene), percussionist Gary Guthrie (Spirit System, Elevator Action), and Grainger Gilbert (Granger) on guitar. Since 1997, Leisure McCorkle, with various lineups, has released four critically acclaimed albums, earned prime sync licensing placements with MTV, and toured nationally and internationally. Select live performance highlights include dates with Cowboy Mouth, Glenn Tilbrook (Squeeze), The Rembrandts, Frank Black (The Pixies), The Lemonheads, The Connells, Edwin McCain, Mark Bryan (Hootie and the Blowfish), Southern Culture on the Skids, Blue Dogs, and Elliott Smith.
Somehow, along the way, Leisure has been awarded a Ph.D. in cognitive and evolutionary anthropology at the Institute of Cognition and Culture at Queen's University, Belfast (Northern Ireland/UK) under the supervision of heavyweights E. Thomas Lawson and Harvey Whitehouse (Oxford), and amassed an impressive academic resume as a thought leader, writer, and professor. "Anthropology and music are a lot alike. You meet new people and reflect, and your songs are the results of your fieldwork," opines Leisure.
Leisure McCorkle has always been a solo project with a band personality. When the owner of a popular Charlotte, North Carolina Freehouse popped the reunion question, the band members found that special founding-band chemistry was still there, and thus launched a creatively fertile new era for the band.
5000 Light Years Beyond the Speed of Sound, was produced by longtime bass player "Big" Mike Mitschele, and is the darkest entry in the Leisure McCorkle oeuvre. "The latest album has morphed this idea into a 'time traveler' similar to Dr. Who. The idea is to play with concepts of time and space while creating a musical space for meaning, experience, and raw emotions,'" he shares.
The 10-track album begins with an ambient sonic snippet that slowly comes into crisp clarity, yielding to the opening track, "Warehouse." Atmospheric keys, yearning harmonies, and winsome hooks subtly adorn this acoustic pop-rock tune. Within it is a sweetly nostalgic peek into vet indie musician touring life.
Other album standouts include the Americana-tinged "Transmission" replete with lonesome pedal steel melodies, the burly power-pop of "Turn It Up," and the wistful ballad "Ghost Angeles." On "Transmission" Leisure metaphorically filters the deep human need for meaningful relationships through the sacred Buddhist text for the Lotus Sutra. "The message is that someone who cares about you will always be a lighthouse no matter where you are," he reveals
"Turn It Up" is a raucous paean to Charlotte's famous Milestone club, a CBGB's like underground icon. It's an anthem that boasts beefy riffs, sublime melodic guitar interplay, and that classic Pixies-esque soft verse/loud chorus dynamic of 1990s alt-rock. The dreamy "Ghost Angeles" is about the haunting reality that physical relocation can never really distance you from heartache or emotive connection.
Up next, Leisure will tour endlessly solo, and, for select dates, with the reunited classic lineup of the Leisure McCorkle band. Thinking about the miles, the stories, the lessons, and the music, Leisure says: "Well, I've slept in a lot of airports," he laughs. "I've met thousands of people around the world. Some of them have become my best friends. That's the catalyst for me—the relationships and the stories. The adventure is sort of like The Hobbit crossed with Dr. Who."
Booking!
Jet Set Baby (2002) (MoRisen)
2002's MoRisen's full release finds McCorkle back in the studio with producer Jamie Hoover (The Spongetones, Graham Parker, The Smithereens, Don Dixon) to create a sonic powerhouse of American Power Pop drenched in electrified three and half minute treasurers. Mastered by Greg Calbi at Sterling Sound (U2, Elton John, John Lennon), this album features McCorkle as one of alternative music's best songwriters. Featured songs include: "She Can't Count The Stars," "Does She Really Know?," "Like That," "This Girl," and "New York Eyes."
This album is available at live shows and on iTunes
Beautiful (2000) (Self-released)
Produced by long time collaborator and friend John Thomas Griffith (Cowboy Mouth, Red Rockers), Beautiful showcases an acoustic and emotive EP. Standout songs include: "Beautiful," "The Loneliest I've Ever Been," and "Why You Wanna Do Me Like That" (co-written with Griffith). This album is only avail at live shows.
American Ghetto Pop Machine (1999) (Second Blue Moon)
AGPM featured a full album of piano and hook filled four part harmony based songs. Live (and battle) tested during hundreds of live performances, AGPM has become the staple of the Leisure McCorkle canon. Featured songs include: "Julie Everybody," "America Says," Because of You," "Alcohol," and "Christina V." The album is only available at live shows. It will also be re-released on iTunes in 2017.
Nappy Superstar (1997) (Ultra Fade)
The self-released debut EP from Leisure McCorkle features eight songs of power-pop and shimmering three minute treasures. Cloaked in a silver sparkle cover/artwork, this EP features LM classics like "God in a Box" and "100%." The album is officially sold out, but a 20th anniversary limited edition in gold sparkle will be released for sale at live shows only in 2017
Reach Out & Touch Someone